Fright Night | Kinnitty Castle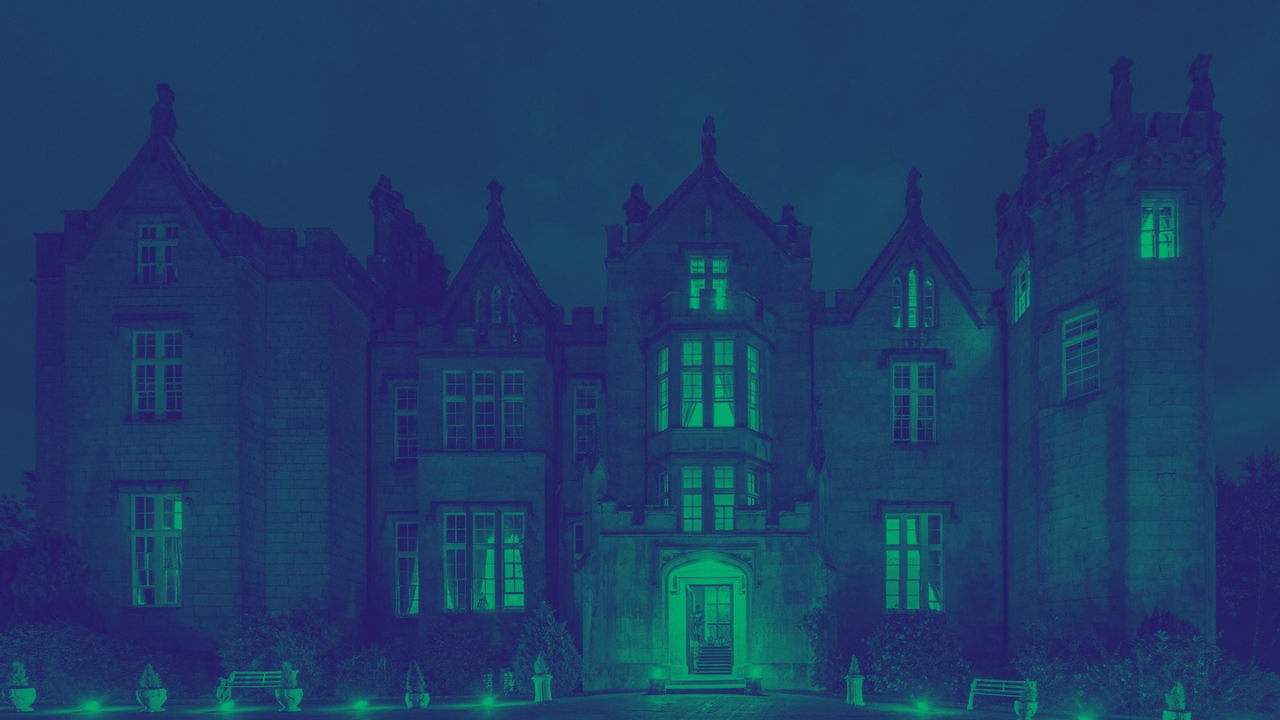 All Alone Here
Callum Patrick O'Brien
After hearing about her dramatic break-up, Lia decides to visit her reclusive sister Ciara at their old family farmhouse, where they discover the dark truth about the wicked 'faerie' tales they were told as children.
Family Night
Alan Dunne
An offbeat short horror film set in the winter of 1995, A pre divorce era Dublin, Ireland. It tells the story of a family forced to take part in a family night by their extremely strict father. Throughout the night, tensions build as they are forced to have dinner together, sing songs, play charades and watch a movie, all while trying to keep their father (Eoin Quinn) pleased. However, not all is as it seems in the household.
Bean Feasa
Daniel Butler
The skeptical daughter of a traditional healer has her certainties challenged when she encounters one of 'the Good People'. Bean Feasa is an Irish-language supernatural drama inspired by Donegal folktales and filmed on location in the Donegal Gaeltacht.
Demon Box
Seán Wainsteim
After festival rejections, a director revises his intensely personal short film about trauma, suicide, and the Holocaust, and transforms it into a painful, blunt and funny dissection of the film and his life. Ten years in the making.
*Please be advised that this film deals with themes of trauma and suicide.
Nude
Olivier Labonté LeMoyne
An ordinary young couple find an isolated place to park their car and love each other away from prying eyes. At least that's what they believe… Deep in the forest, their intimacy will be the scene of an unsettling encounter between sensuality and horror.
Uroboros
Diarmuid Donohoe
1950's Ireland. Moira and her boyfriend Eamonn spend their glorious last Sunday at the lake. They are on the eve of leaving their small town lives for something bigger. A new life together in the city. Moira's parents, staunchly religious and conservative to the bone, disapprove of Moira's carefree attitude and ambitions. "She's a handful", her father decides. "She's lost her bloody mind". With that, and a mere doctor's signature, Moira is committed to a mental hospital. The conditions of the hospital are inhumane. It's a hellish nightmare.
Lamb
Sinéad O'Loughlin
An ordinary day takes a sinister turn for a woman and her child when a stranger walks into their isolated rural home.